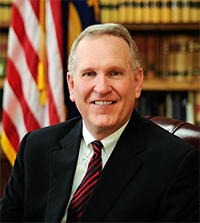 Three-term legislator Tom Berry brings a wealth of experience as a small businessman to the Legislature, and is widely regarded as invaluable in insurance law related discussions due to his experience on the issue. This extraordinary man also turned the loss of his beloved son 14 years ago into a powerful voice at the Legislature for important criminal justice issues.   As the scourge of designer drugs like bath salts and spice hit Montana, we were reminded of just how twisted the criminal mind can be. Using chemistry to change the characteristics of substances to mimic dangerous drugs, criminals thrust upon us seemingly innocuous products marketed in tempting packages and sold in convenience stores, head shops, and other stores. The results are devastating, as these substances ruined, and even ended, the lives of countless thousands of young Montanans.


"With Tom's help, we can now protect our kids from these designer drugs."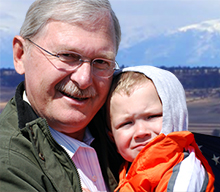 Obviously these dangerous designer drugs needed to be outlawed, but that wouldn't be easy. You see, to make a substance illegal, you must first define that substance chemically in a way that can be tested and analyzed to confirm that it is illegal. Once you've done that, the criminal chemists just change the chemical properties of the substance by cooking it longer, or adding something to the recipe, thereby making it slightly different than what we've made illegal in the law. Working with our State's Forensic Crime Lab professionals and with Representative Tom Berry, my office was able to define in the law the basic chemical building blocks of these substances in a way that, no matter how the criminal chemists cook them up, they will still be illegal. With Tom's help, we can now protect our kids from these designer drugs. Thank you Tom for turning your loss and grief into a life-long mission to protect our Montana kids. I am blessed to call you my friend, and Montana is blessed to have you as one of our leaders.
—Tim Fox, Attorney General, Montana
Commencement Speech at Yellowstone Christian College
May 10, 2014